Got to be in LA this Friday to celebrate the release of Estevan Oriol's book 1979! The book, a colabo between Adidas and UNDFTD, will be released with the Adidas
Top Ten Shoe
.
The event, held in downtown LA, was stunning. Estevan's Photos were printed large scale on banner type material. I've never seen photos exhibited quite this way so it was really awesome to check them out in person.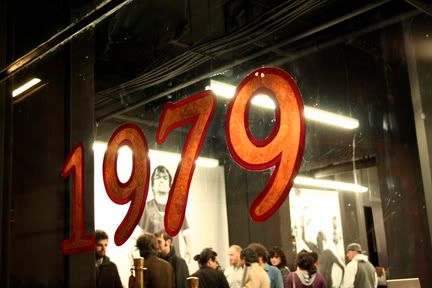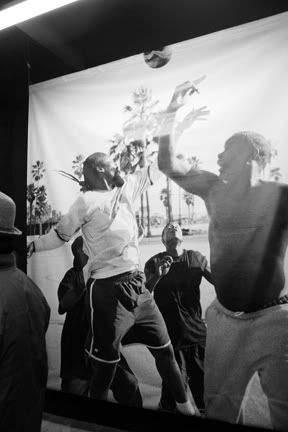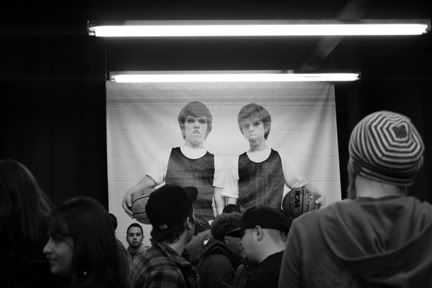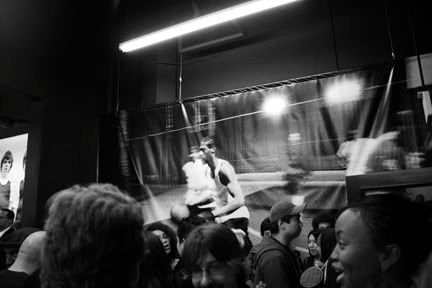 Mr. Oriol was in the house that night signing and taking photos with his fans. If you know me, you know that he is my favorite photographer, hands down. When i got a chance to work with his last year for a little while, everyday that i came to his studio i would pinch myself, I couldn't believe that i was there. I felt like i won the lottery or something! ha
On Friday, i felt that same giddiness again when i stood in line to get an autographed poster from Estevan and he wrote this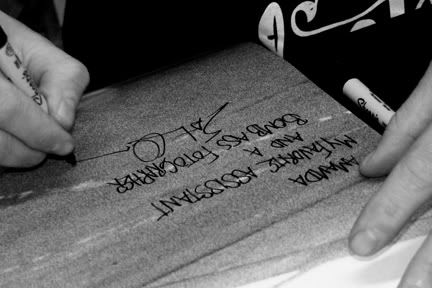 SHUT UP! i was on cloud nine.
If you're in the LA area, you gotta chek out the
show
. Might change your life.